Mikado was brought to life through a passion for angling. Our continuous growth is guaranteed by a no-compromise approach, while being open to innovations makes us a market-leader that sets the trends at the fishing market for many years now. We apply the most modern solutions and we do not slow down even for a moment! We cooperate with the best companies, such as Fuji, Toray or Garmin – that we officially distribute.
We put a lot of emphasis on a professional approach and high competences, but we do not forget that angling above all means great emotions!

Kauppamme antaa sinulle ainutlaatuisen tilaisuuden tilata Mikado tuotteita erittäin laajasta valikoimastamme. Täältä löydät tuotteita kaikkiin mahdollisiin tekniikoihin – keloista vapoihin, ja pientarvikkeista suurempiin välineisiin. Mukavia ostohetkiä.

The new platform is designed for business customers of the Abramis ltd. In order to receive access data or to acquire more information about that project, please contact your sales representative.
If we do not have a running cooperation with you yet, please contact us through the contact form that you can find on the following website.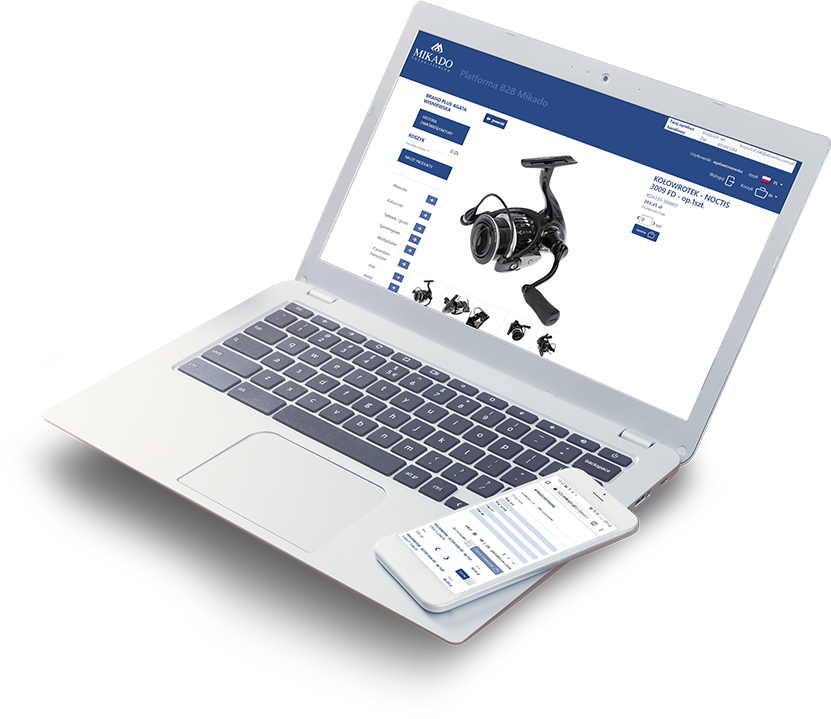 Tilaa uutiskirje tästä ja pysy ajan tasalla!
Ole ensimmäisten joukossa tietää uusimmista Mikado tuotteista ja kalastuksen käänteistä.

Tämän lomakkeen avulla voit olla meihin yhteydessä. Valitse oikea aihe ja täytä puuttuvat tiedot.
Vastaanottamamme viestit ovat meille erittäin tärkeitä, teemme parhaamme ollaksemme teihin yhteydessä mahdollisimman nopeasti.
Postiosoite:
Abramis Sp. z o.o.
ul. Lakowa 52a,
05-092 Lomianki
Myynti: puh.nr. +358 50 339 8440
Mikado Huolto: puh.nr +48 22 732-71-01