Mikado was brought to life through a passion for angling. Our continuous growth is guaranteed by a no-compromise approach, while being open to innovations makes us a market-leader that sets the trends at the fishing market for many years now. We apply the most modern solutions and we do not slow down even for a moment! We cooperate with the best companies, such as Fuji, Toray or Garmin – that we officially distribute.
We put a lot of emphasis on a professional approach and high competences, but we do not forget that angling above all means great emotions!

Our store provides a unique chance to order products from a full range of the Mikado brand products. You can find here products designed for all angling techniques – from rods and reels to small accessories of all sorts. Enjoy your shopping.

The new platform is designed for business customers of the Abramis ltd. In order to receive access data or to acquire more information about that project, please contact your sales representative.
If we do not have a running cooperation with you yet, please contact us through the contact form that you can find on the following website.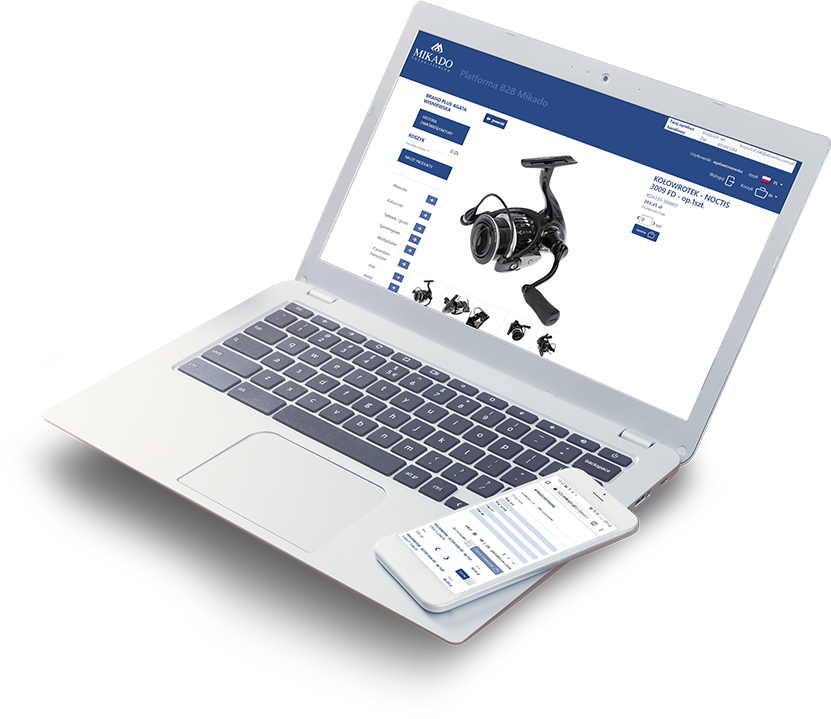 Signup to our newsletter and stay informed at all times!            
Be the first one to find out about our new products and receive various fascinating updates about the Mikado brand.

We herby invite you to contact us through the contact form. Please pick the appropriate topic of your message and fill all the boxes of the form.
Messages that we receive from you are extremely important to us! We will do our best to respond to them as quickly as it is possible.
Postal address:
Abramis Sp. z o.o.
ul. Lakowa 52a,
05-092 Lomianki
Sales: tel. +48 22 751-74-97
Mikado Service: tel. +48 22 732-71-01